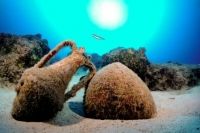 It is the first time the book has been updated in 12 years. The book of Quantum are General guidelines as to the compensation* levels for various types of injuries, depending on their severity. The revised Book of Quantum follows an examination of over 51,000 closed personal injury claims* during 2013 and 2014. According to the news release, the revised guidelines reflect prevailing compensation rates in the market. It is envisaged that the new Book of Quantum will have a stabilising effect on compensation awards across the market. Under the Civil Liability and Courts Act 2004, judges "shall, in assessing damages in personal injuries actions, have regard to the book of quantum".
35 categories of injuries have seen a rise in the compensation* amount. There is a 55pc rise in awards for an ankle fracture at €54,700. This is almost €20,000 higher than the last set of guidelines.
*In contentious business a solicitor may not calculate fees or other charges as a percentage or proportion of any award or settlement.
Call us NOW on 01 836 3655 or email info@dwalleysol.com, to speak with one of our experienced solicitors
David Walley + Co - Common sense advice in plain English.